Finally a powerful platform with customizable solutions built exclusively for cannabis retailers
Attract Highly-Motivated Customers
Listing your business on tolktalk goes beyond a pin on our map, it allows your business to be discovered by active cannabis consumers. Your claimed business page gives you the opportunity to showcase your brand to the audience looking for you while attracting and engaging new customers. Reach new customers by driving ready-to-buy consumers in your area to your claimed tolktalk business page.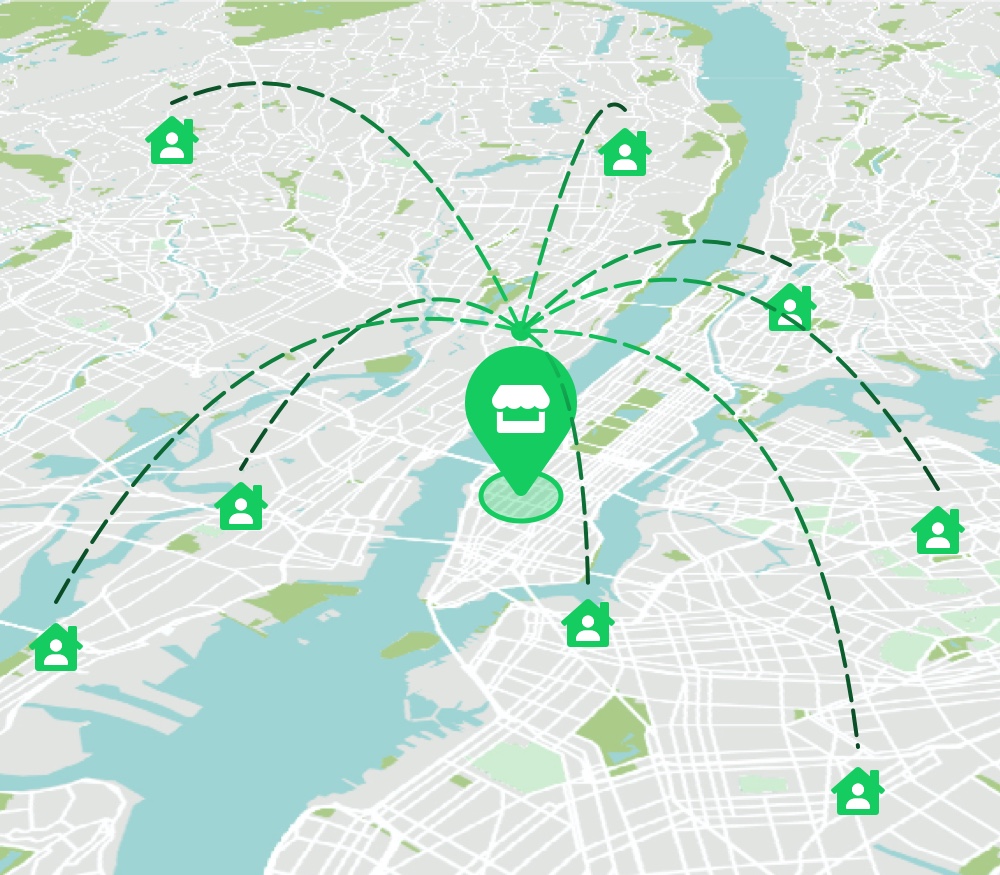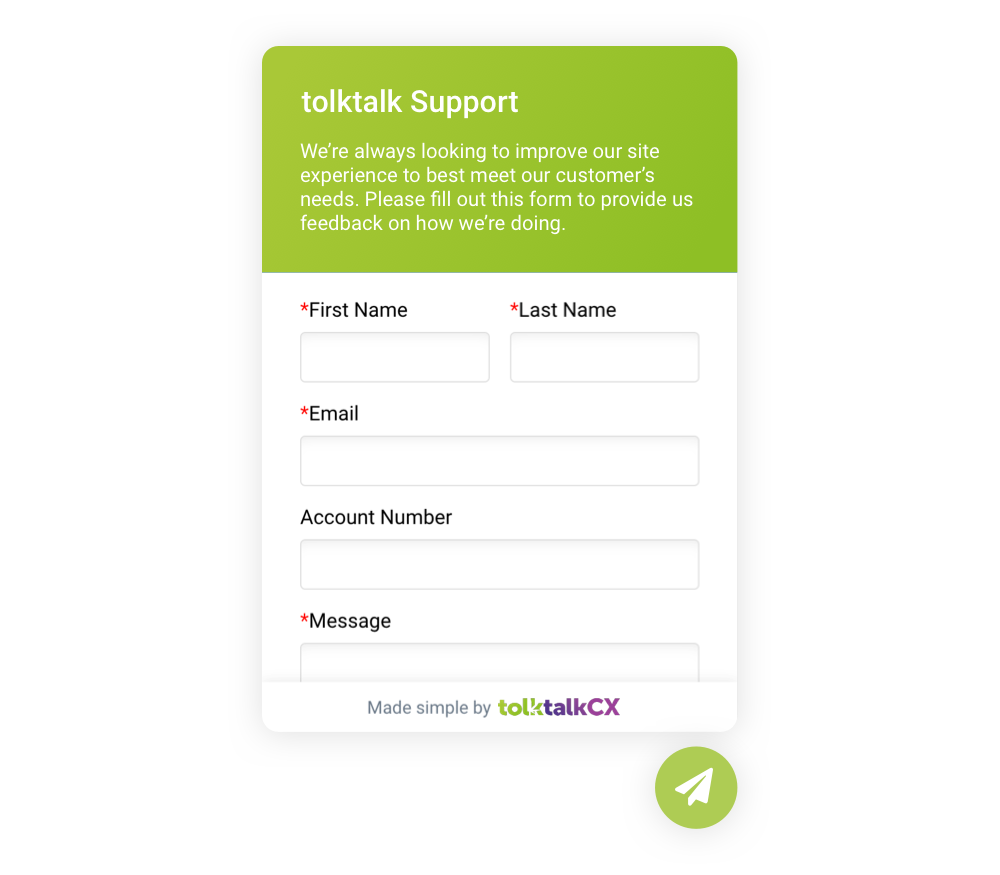 Contact Widget
Convert your website's static contact us page into a dynamic call-center like experience. Website visitors can now connect instantly with your business from any page using our pop-up contact us button.
Updating or migrating to a new website? No problem, transfer your Contact Widget with ease and without losing valuable customer data.
SMS Messaging Service
Easily send & receive SMS text messages with your customers, or automatically send relevant & personalized text blasts to your contacts. Stay connected to your customers wherever they are via the SMS integration. It is one of the most effective ways for a business to connect with customers, increase engagement, and raise brand awareness.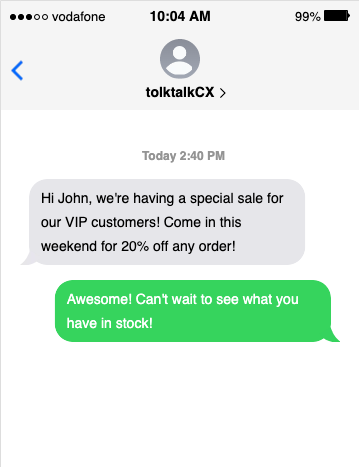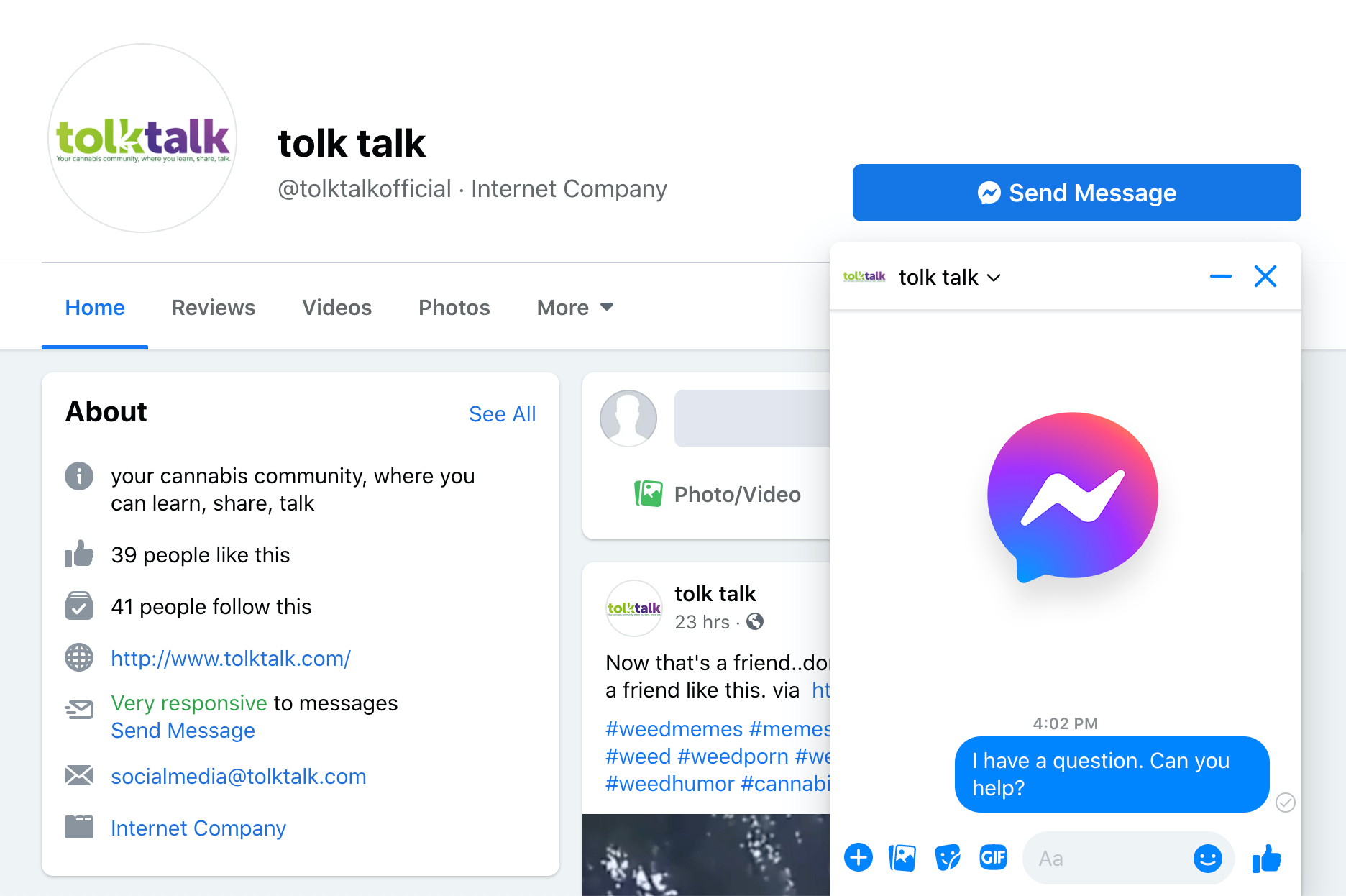 Facebook Messenger
Connecting with your Facebook community has never been easier, respond to your customers directly via Facebook Messenger. Capture conversations and customer data to track and email your customers.
Instagram Messenger
Engage with your followers through Instagram Direct Messages. Respond to Direct Messages, Story Mentions and Story Replies conveniently from your tolktalkCX account. Capture conversations & customer data to track and email your customers.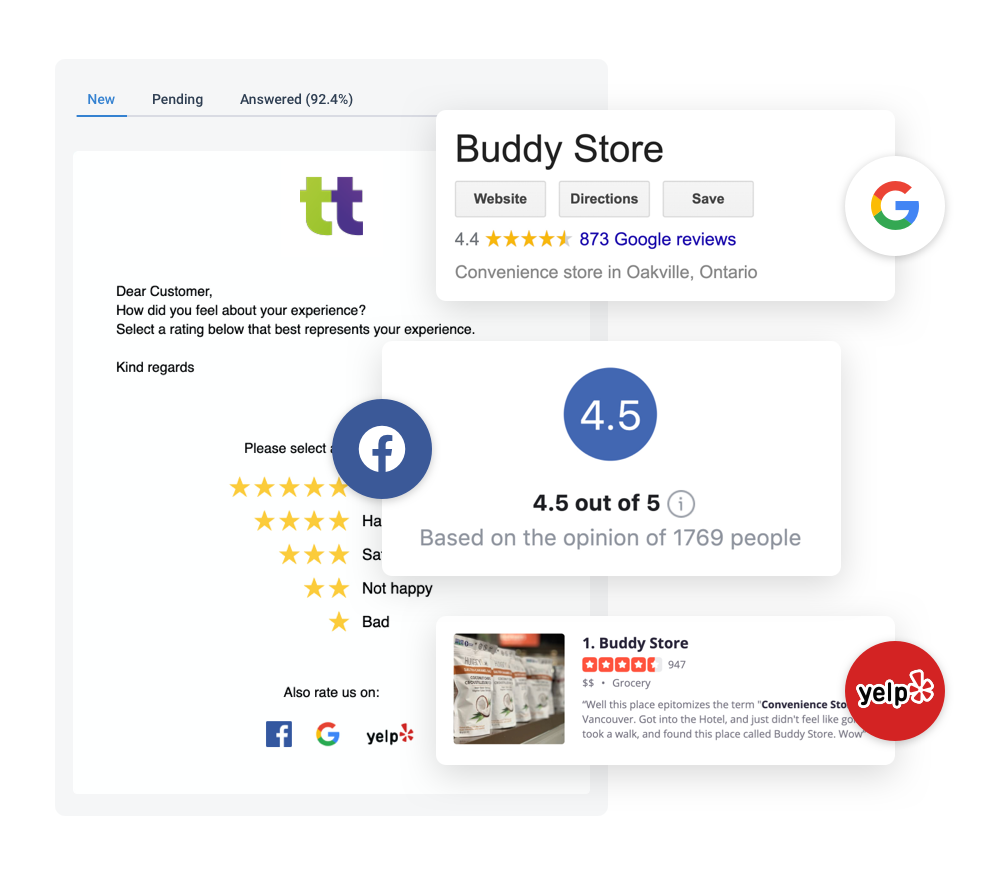 Customer Reviews
Asking for customer reviews has never been so easy. Our proprietary Auto Review Generator allows you to automatically ask for customer reviews and improve your company's online reputation. The entire process is tracked and logged making it as simple as possible to increase positive ratings and reviews.
Showcase Reviews
Build trust through transparency with customers by showcasing your best customer reviews on your website or anywhere else you want to manage your online reputation.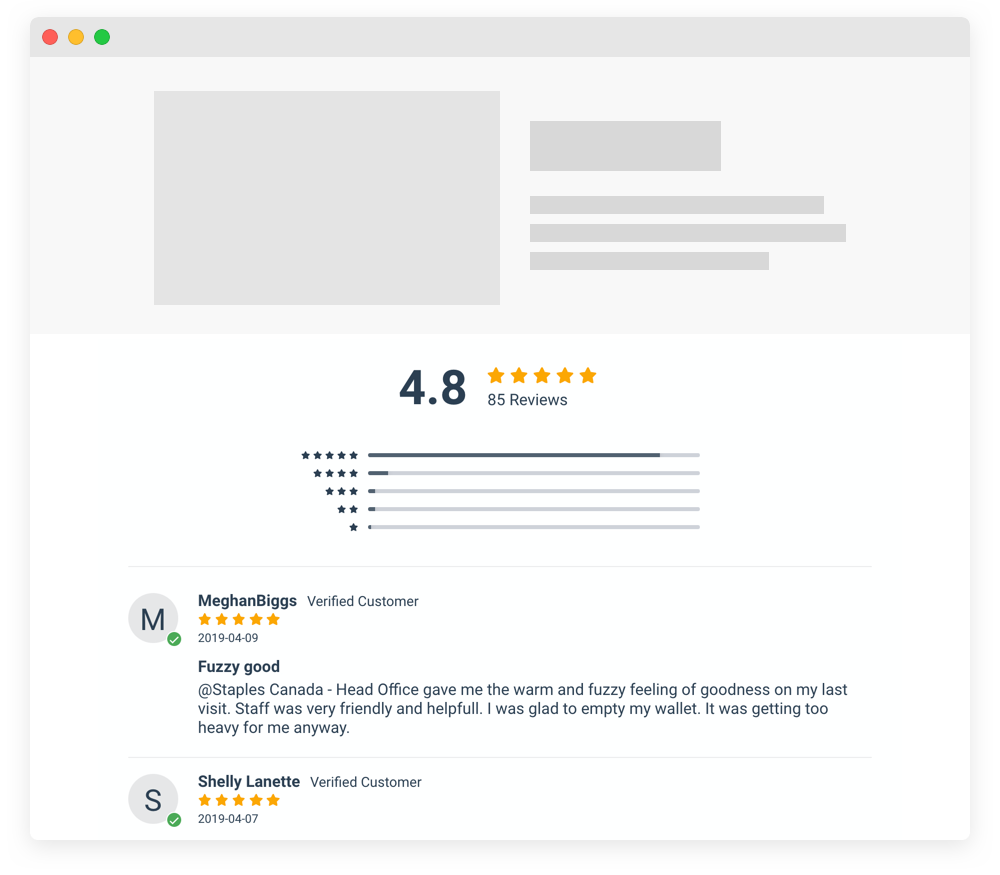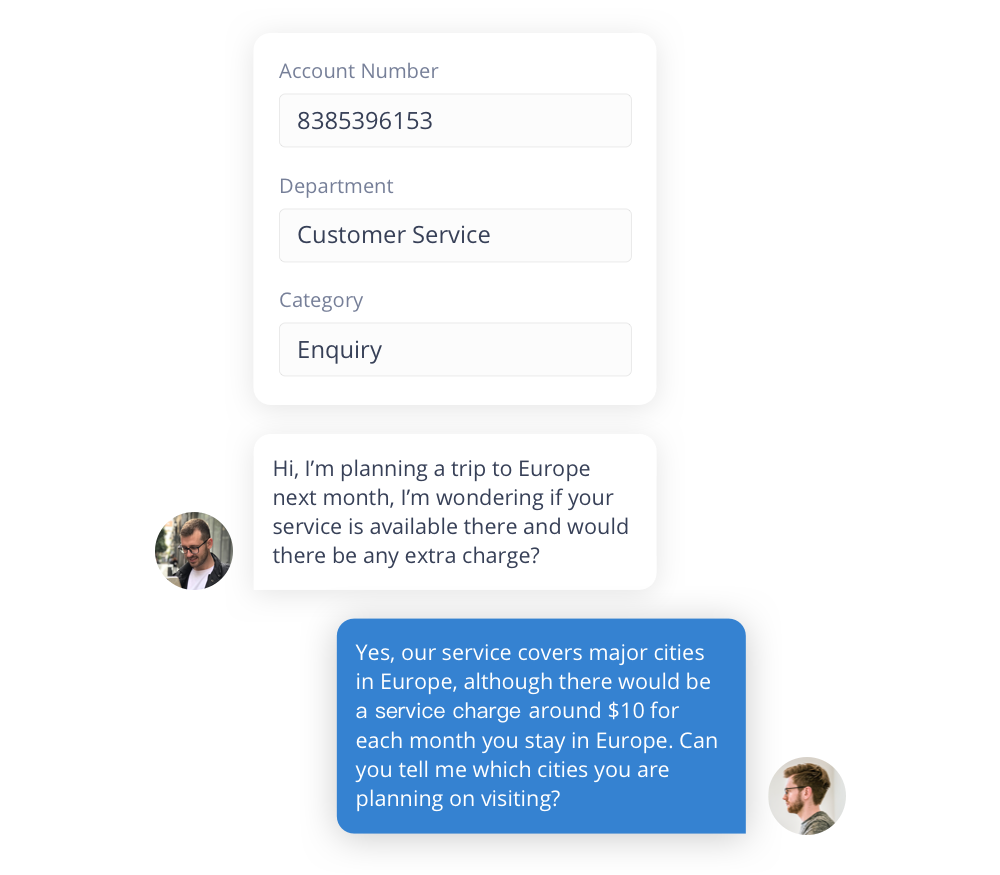 Live Chat
Reach your customers when they need you most! With tolktalkCX you can ask your customers to provide detailed information before chatting with an agent, such as account details, department or category. 
Private Communication
Engage privately with customers seamlessly from one dashboard on a deeper level, increasing satisfaction and decreasing resolution times.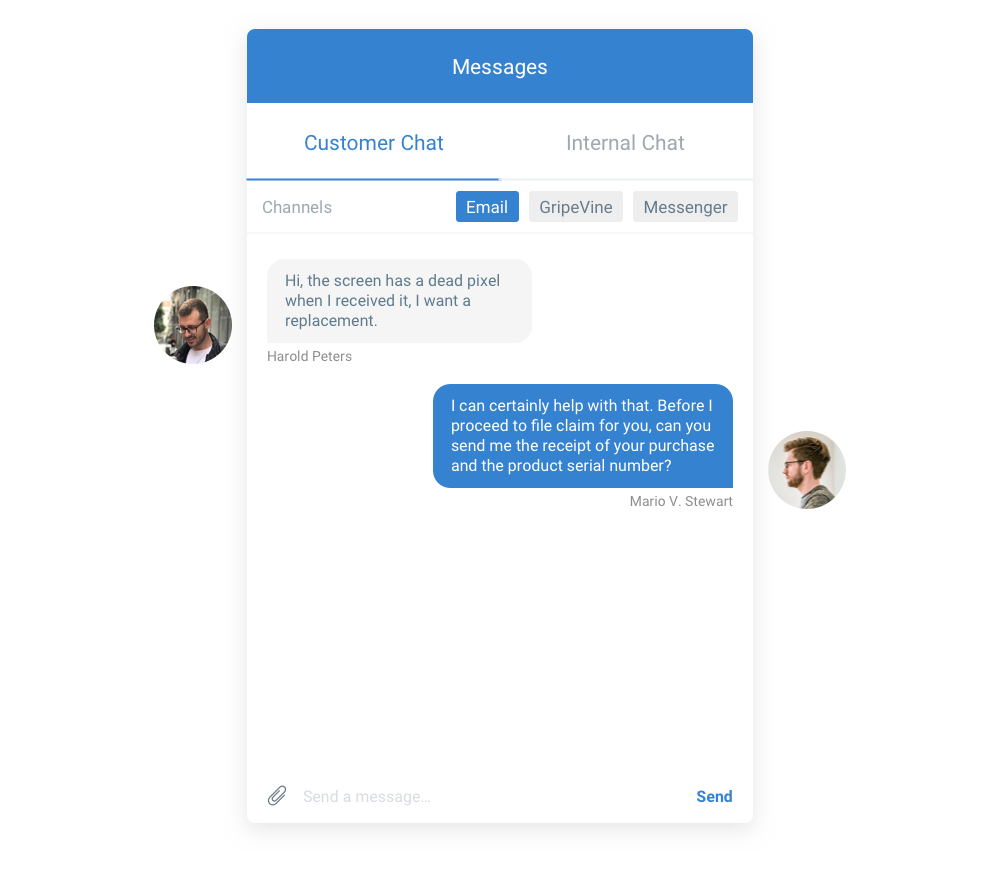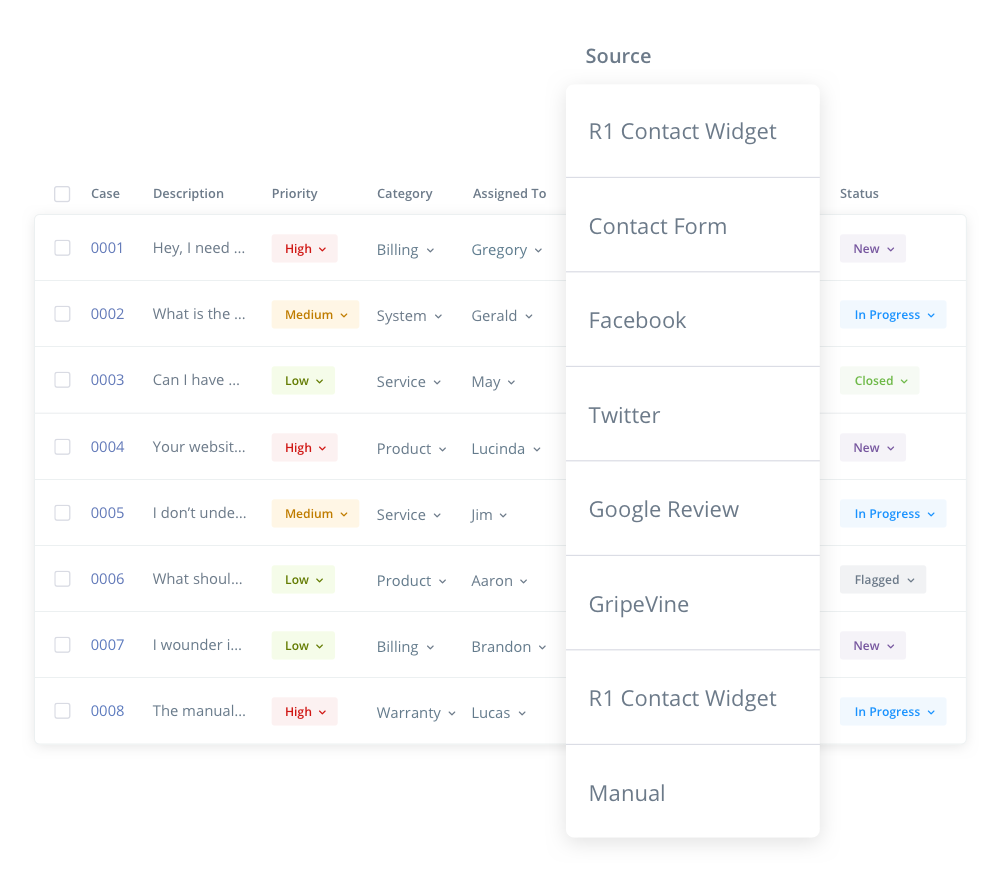 Case management
You no longer have to be a techie to track and respond to customer cases from one central unified dashboard. tolktalkCX removes the complexities and technical challenges of managing your customer inquiries. Make every conversation count by bringing context to the conversation creating a better customer experience and fostering a deeper relationship with your customer.
Team collaboration
Collaborate across teams or departments, to join the customer conversation without leaving the tolktalkCX dashboard. Team members can work together to determine customer needs and communicate privately to speed up the resolution process.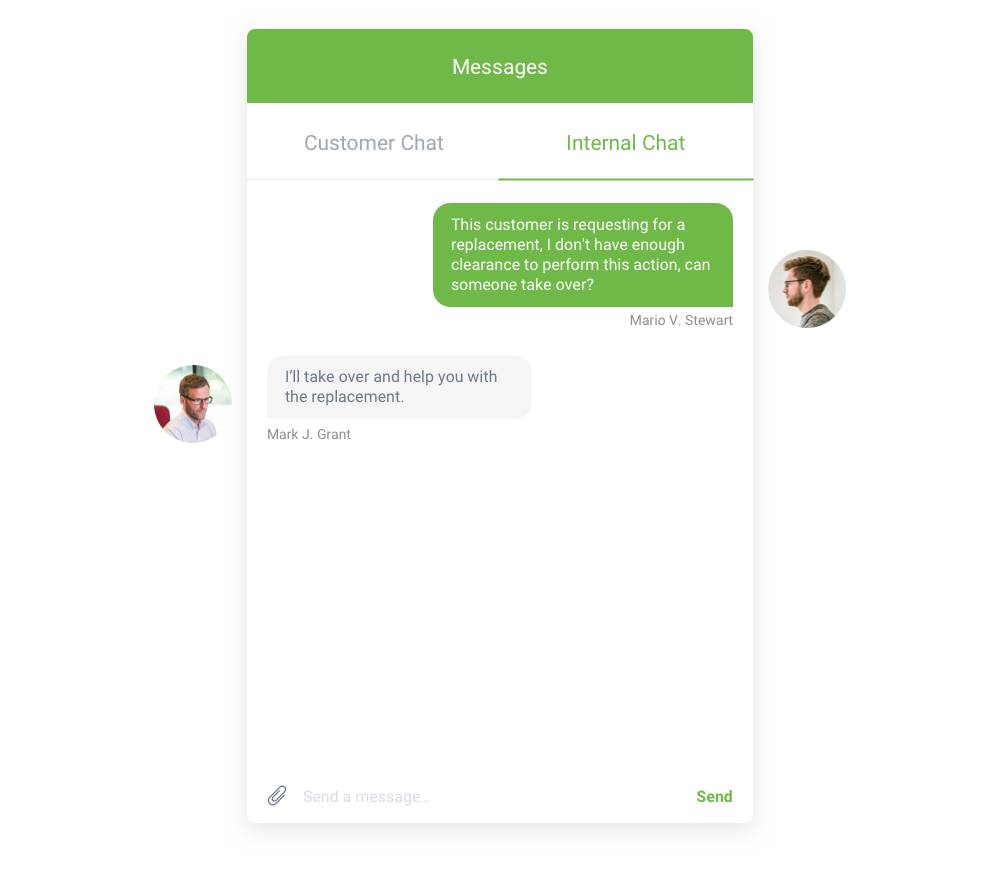 Social feed & watchlist
Consolidate your social channels through one unified dashboard.
Use our proprietary watchlist feature to pin posts from social channels to review later, aggregate for lead generation or share with other team members or departments.
Personalize Communications
tolktalkCX offers an easy and simple way to personalize your email communications for every customer. Look professional by customizing your email templates to fit your brand messaging.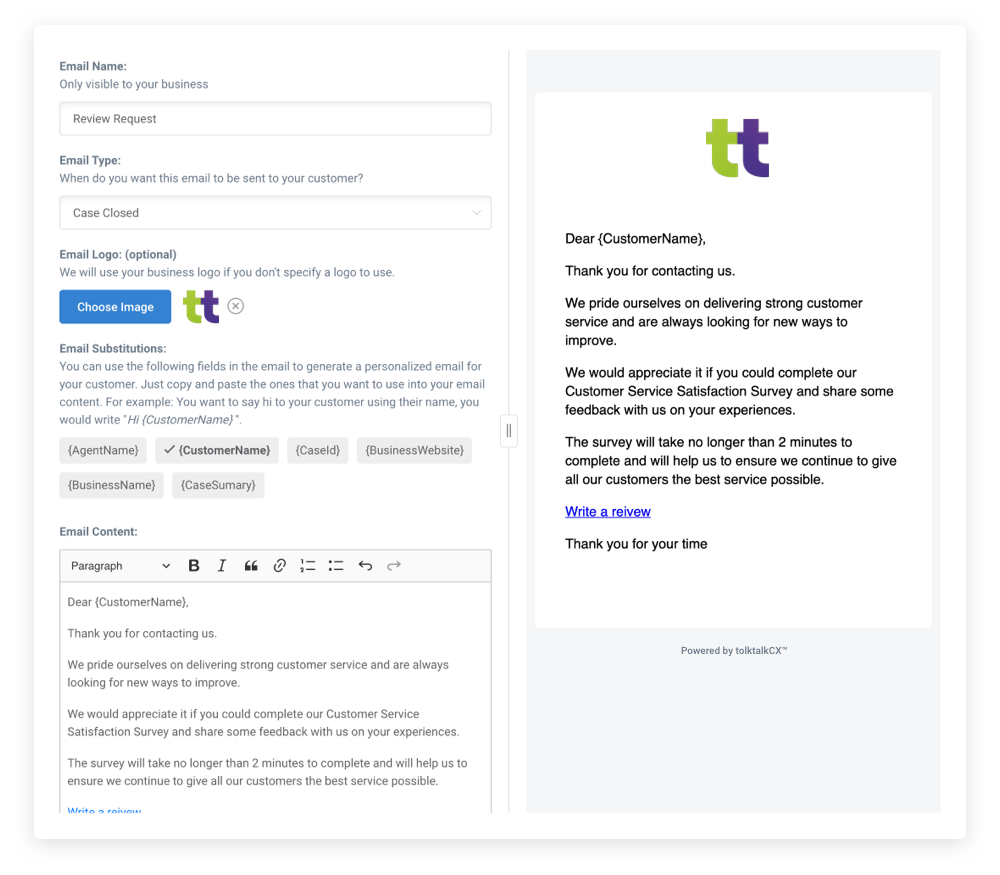 Automation
Automate your customer care processes with case routing, escalation, and task creation. Use feedback responses to kick off automated customer marketing emails or internal notifications to your team.
Analytics
tolktalkCX offers robust out-of-the-box analytics to give your business an instant health check on your business across all platforms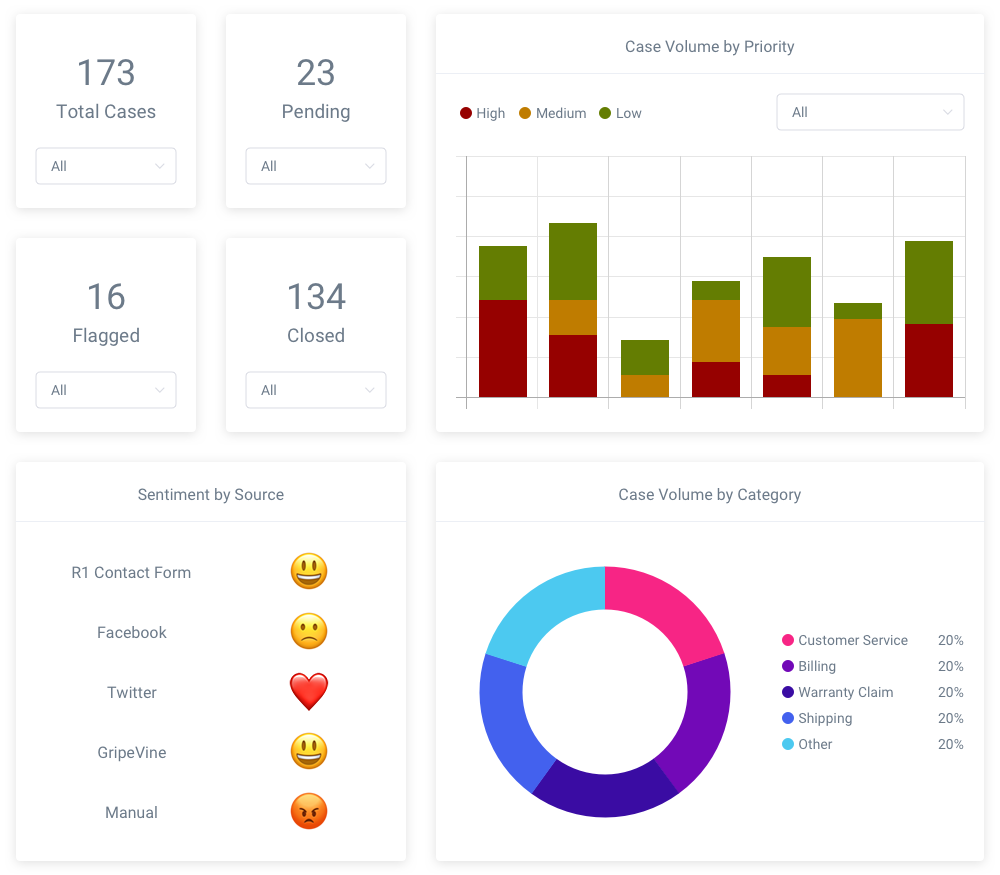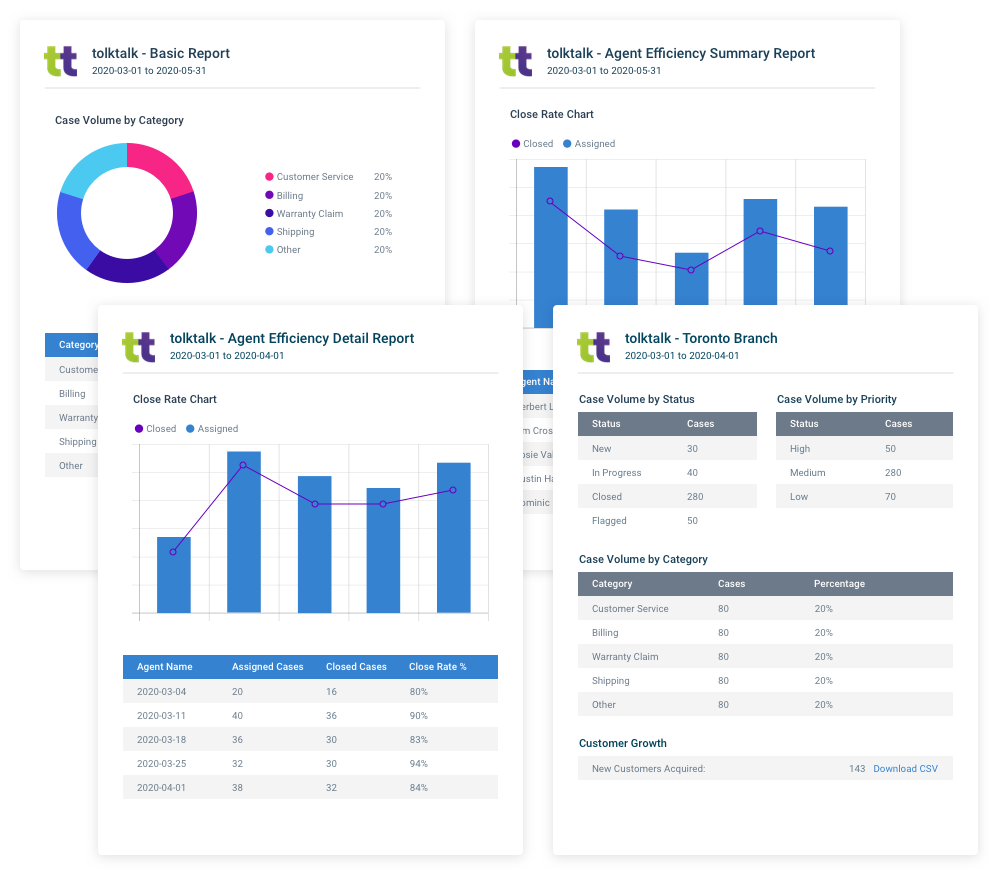 Reporting
Measure the impact of your customer care efforts with tolktalkCX's built-in reporting tools that track case volume and response time, customer feedback, and more. Generate, Download and Print custom reports that align to your business needs.